Fragrant, rich, and authentic, this Indian style yellow chicken is my Grandmother's signature curry consisting of tender pieces of chicken simmered in a rich spiced onion gravy. 
Just 5g net carbs per serving!
Disclosure: Some of the links below are affiliate links, meaning, at no additional cost or effort to you, I will earn a small commission if you click through the link and make a purchase.
Growing up- Indian style chicken curry like this one was a staple in our household. Hundreds of old family recipes made the voyage with my family when the moved to Canada so many years ago and one of the shining stars from the Desi family cookbook in my Dadi's yellow chicken curry.
Especially when it was made by her! She just had such a deep passion for cooking for her family that you could taste the love in every flavourful bite. 
Chicken curry is a dish where you can absolutely taste the chefs experience. It takes some knowledge, patience, and know-how to get the flavours to develop and balance properly.
That is why I have put together this detailed guide to help you make the most delicious  and authentic low carb Indian chicken curry possible, no mater what your cooking abilities are. 
If you just want the recipe you can skip ahead using the button above to jump to the bottom, or use the table of contents to jump to relevant sections. 
But the post below contains the best methods for making homemade authentic Indian chicken curry for beginners and even novice cooks. These are tips that I have collected over the past 20 years, from people who have been doing this for decades like my Dadi.
If you want to learn how to cook an authentic Indian chicken curry from scratch that is low in carbs, then this guide will give you everything you need to know. 
What is the Recipe for Curry?
I have been asked numerous times to teach people how to make curry, "what is the recipe for curry?" I just kind of smile. That's like asking, "What is the recipe for pasta?" There are a 1000 different pasta dishes! Which one? A curry is very much like that, it is not a single recipe but rather a diverse variety of dishes.
There are certain recipes that come to mind when I think of an Indian chicken curry, this yellow chicken curry being one of them. There are so many different recipes for curry out there, just like there are a huge variety of different pasta dishes, or pies. Every one is different.
This chicken curry recipe is who knows how old, a century? Maybe more? It's my grandmother's recipe that she brought with her to Canada when my family moved here before I was born. My family has origins in India, Pakistan, and Bangladesh, probably other places too, so this recipe has likely been developed with flavours from all over. 
Is Indian Curry Low Carb & Keto Friendly?
I can't speak for other chicken curry recipes, but this recipe is absolutely low enough in carbs to be keto friendly, and yet still taste like an authentic Indian chicken curry.
This specialty chicken curry recipe, which has been so creatively called "yellow chicken curry" for as long as anyone can remember, is straight from my family kitchen. The only modifications that have been made are some ingredient substitutions to lower the carb count to fit your keto lifestyle. 
This actually improves this curry if you ask me. Originally the recipe calls for milk which I have subbed out for heavy cream, making the gravy richer and more flavourful. That's pretty much it actually, not much else needs to be done which is why this low carb Indian chicken curry tastes so authentic. It's the real deal. 
Cooking this recipe a couple hundred times and also carefully observing my Dadi cooking this recipe has taught me a thing or two about a thing or two. I have also used some techniques learned from Indian restaurants, and just from my own experience cooking Indian curry for the last 20 years. 
You are basically getting a century or so of how to cook and authentic Indian chicken curry from scratch in one convenient place. Oh yah, and it's low carb and keto friendly at 5g net carbs per serving.
What Spices do I Need to Cook Indian food?
Many Indian dishes share some common spices, and if you are interested in cooking a wide variety of Indian recipes from scratch, I recommend you get a hold of some of the common spices I find myself reaching for often:
How to Cook a Homestyle Low Carb Chicken Curry from Scratch
It might sound like a daunting task to cook an authentic Indian chicken curry at home, but only because it may be something that is unfamiliar to you. 
This is a recipe I have been working on for the last couple decades and I have broken down the cooking process into segments to help you master the process of cooking a curry even as a beginner in the kitchen. Each segment of the recipe is designed properly develop the layers of a good Indian chicken curry. 
The segments:
Build the gravy
Cook the spices
Simmer & Finish
Master these 3 segments and you too can make an authentic Indian chicken curry.
Some things to keep in mind while cooking Indian curry.
Do not skimp out of fat, salt, and onions.

Indian curries are rich and flavourful for a reason. 

Don't be afraid to increase the amount of aromatics and spices

No one really measures these things when making curry anyways

Cook your spices always!
It needs to simmer, this is not a quick 30 minute curry
Curry isn't something you master overnight

I can stand over the stove and watch my Dadi cook from this exact recipe writing down everything she does. Her curry will always be better because she has been doing this longer. Give yourself a break it will get better with time!
The key to a good curry gravy is onions. I know it's tempting to avoid onions on a low carb diet, but for a good curry you need onions. A proper curry needs a good base, and the base for this Indian curry comes from breaking down onions and other aromatics into a rich curry gravy. This is not the place to cut out the carbs, we will get to that.
To make a good onion gravy you want to cook the onions in fat, water, and salt until they breakdown into a smooth gravy. The finer you chop the onions the easier it will be the break them down into a gravy.
Take your time and chop your onion fine.
How to cook a good curry gravy:
Heat butter/oil/ghee in a deep pot on medium heat

Brown the meat in the oil on all sides then remove the meat and set aside before you begin frying the onions. The meat drippings will season the oil and the pot which is and added layer of flavour and great start to your gravy

Add finely chopped onions, garlic, ginger, and cardamom to the pot with the and saute until golden brown in the oil and meat drippings

Careful not the let the onions burn, you want to slowly break them down, add more oil if needed

Add salt and continue to fry, the salt with cause the onions to drop their water

Once onions begin to brown add a few tablespoons of water continue to water fry and soften the onions, by now the onions should be translucent and brown, don add to much water, you aren't making soup, you are using the water to break down the onions into a gravy
A mistake that all too many people make with spices is they don't let them cook properly. This goes for more than just curry. Cook your spices, don't just throw them in. Cooking, toasting, or frying your spices brings out the proper flavour, removes bitterness, and also helps kill bacteria that can grow on pantry spices.
Have you ever taken a bite of something and you could tell right away by the funky taste and texture that a lot ground pantry spices were used? It's because they were not cooked properly! I'll say it again, no matter what you are making, cook your spices!
Add your dry spices to the onions and let them fry, don't burn them, add oil or water as needed

The spices are done cooking once their smell has faded

By now the onions and spices should have formed a nice smooth paste. If not continue to water fry
Simmering is an important step in making any curry. It allows the flavours to combine and mellow, and give the meat time to soften and tenderize. The longer a curry simmers the better.
30 minutes is the minimum I recommend for a nice rich gravy with tender pieces of chicken but I would rather you let it simmer for at least 45-60 minutes. I frequently let curry simmer on the stove for 2-3 hours or more on a very low heat. It is well worth the wait. 
Add the meat back to the pot along with the cream
Cover with water or stock and bring to a boil, once it's bubbling turn it down low and let it simmer
Add water as needed to maintain gravy
5 minutes before serving finish the curry by adding in fresh herbs and any additional salt as needed
Traditionally served with rice, this authentic Indian chicken curry makes a perfect keto friendly meal when served over low carb cauliflower rice. 
For best results I cook my cauliflower rice on a baking sheet, tossed in oil, salt and pepper in the oven at 375°F until the top is brown and crispy. About 40 minutes.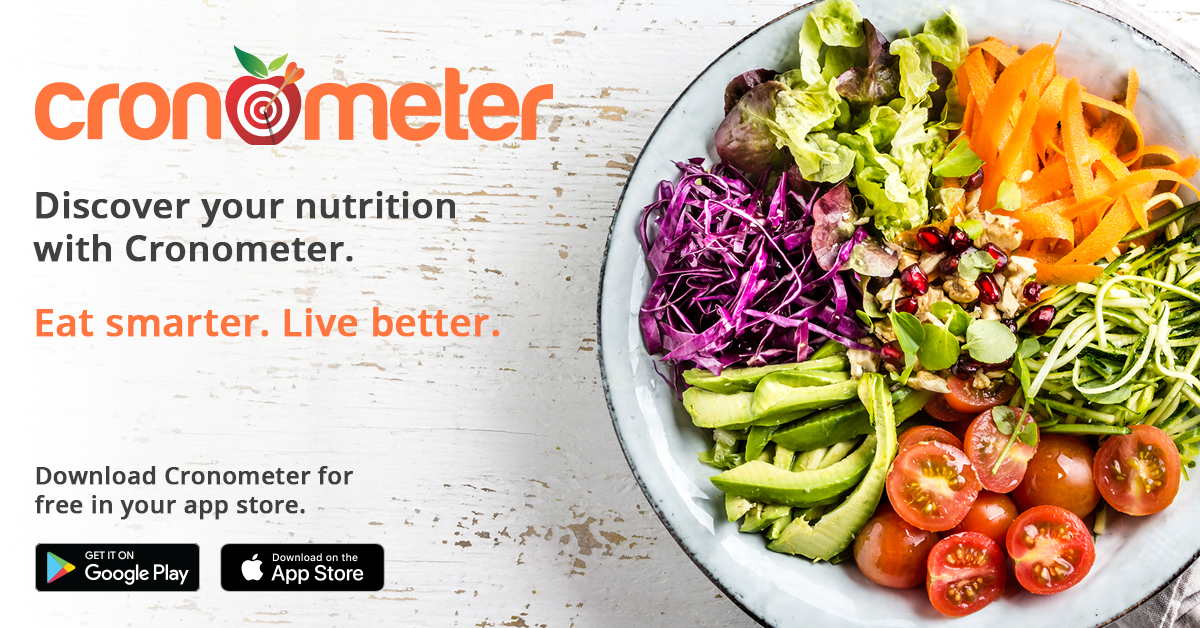 There are also plenty of low carb naan breads and traditional Indian vegetable side dishes that pair very will with chicken curry. 
Like many Indian dishes, I believe that chicken curry tastes even better the next day, after it has had time to sit. If you make this the day before, the flavours will have time to mix and mingle, and get acquainted. 
This makes it an excellent dish to make ahead of time and it makes great leftovers.
Can you meal prep curry?
Absolutely you can! You can make Indian curry bowls by portioning this out with some cauliflower rice or other low carb Indian side. 
Chicken curry can be made in very large batches. You just need a large enough pot. 
If you want a vegetarian keto Indian curry replace the chicken with cauliflower, squash, tofu, or any meat substitute and if you want a vegan low carb Indian curry replace the butter with avocado oil and the cream with almond milk. Almond milk actually makes very good Indian food.
The beautifully frustrating thing about a dish like chicken curry, or any other Indian favorites like chicken korma, or butter chicken, is that there are probably millions of different recipes for these dishes out there that we will literally never know. 
Online there are 1000's of different recipes for chicken korma or an Indian chicken curry. Which one is right? Are any of them wrong? No. They are just different because every family makes Korma, Chicken Curry, Roghan Ghosht, Madras, and Butter chicken the way the previous generation taught them. 
Ancient recipes with flavour so deep, rich and developed because they have been mastered over decades of cooking. You can see why I called it beautifully frustrating, we will likely never know most of them! A lot of them will never be posted online or in cookbooks for us to enjoy, I look through my family cookbook and there are versions of recipes I haven't seen posted anywhere else! Besides, even if they were, most of us don't have decades or experience cooking curry to make them perfect.
I myself have tallied up an number of years working on my chicken curry methodology and recipes. I have amassed an impressive 20 years of Indian curry cooking experience. May not sound like much to some, but that means I started when I was 8, so I think it's impressive. 
Yet I can cook the exact same recipe as my aunts or my grandmother, and theirs tastes worlds better than mine. Literally the exact same recipe, in fact for the longest time, the entire family was sharing a photocopy of a who knows how old, hand written curry recipe, so I know we all had the same recipe. But their curry was always better, and that's because they have been making it the same way for so long. 
Beautifully frustrating right?! 
Your low carb lifestyle is not lacking flavour anymore because if you enjoy this low carb chicken curry recipe, then there is a whole new world of spices, flavours, and food we can explore together. 
Let the flavours of my family into your kitchen and make them a part of your family. Who knows, maybe your family will still be cooking this dish in 100 years. Even better, maybe they will be cooking their own, improved version of this dish in 100 years. 
What's important is that my family's infamous Indian chicken curry will not become lost in history as time goes on. Because one taste of this, and I know you'll be making this over and over again.
How Many Carbs are in Chicken Curry?
Every chicken curry will be different so make sure you always check before you eat. A helpful tip for restaurant food is to find a similar recipe on the internet and enter it into a recipe calculator to get approximate nutritional information. 
The full nutritional information for this low carb Indian chicken curry per serving are below:
Calories: 480 cals
Fat: 27g
Net Carbs: 5g
Protein: 50g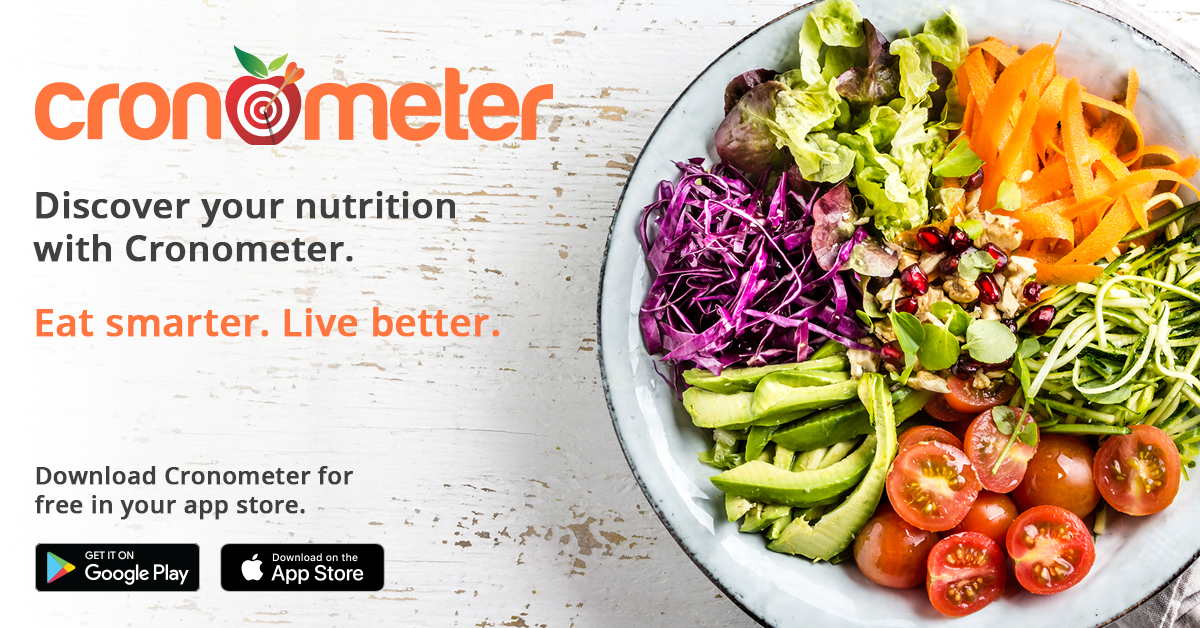 Low Carb Indian Chicken Curry
An authentic Indian chicken curry. Rich and fragrant onion gravy with coriander, turmeric, garlic, ginger, and cream surrounding tender pieces of chicken
IMPORTANT – There are often Frequently Asked Questions within the blog post that you may find helpful. Simply scroll back up to read them!
ad.
Equipment
Cutting board

large knife

Deep pot with a lid
Ingredients
3-5

tablespoons

(20g-60g) butter/oil/ghee

7-8

large

(1kg) skinless chicken leg

2

whole

cardamom pod

1

medium

(150g) onion

finely chopped

2 ½

tablespoons

(15g) garlic

4 cloves finely chopped

2

tablespoons

(10g) fresh ginger

finely chopped

2

whole

green chilies

3

tablespoons

(20g) turmeric

½

teaspoon

(1g) cayenne pepper

1

tablespoon

(8g) paprika

½

cup

(120g) heavy cream

water

for gravy and frying

½

cup

(10g) fresh coriander

finely chopped

salt & pepper

to taste
Instructions
Build the Gravy
Season chicken well with salt and pepper and fry in a deep pot with oil over medium heat until it begins to brown, repeat for each side of the chicken and then remove from pot. You don't need to fully cook the chicken at this time

Add more oil if needed and fry the onions, cardamom pods, ginger, and garlic in the same pot with the leftover chicken drippings, continue to fry until translucent and golden brown, add water or oil as needed to prevent burning, this may take up to 20 minutes
Cook the spices
Add green chilies, turmeric, cayenne, paprika, salt and pepper to the onions and cook until there is no more smell from the spices, around 5-10 minutes, add water and oil as needed to prevent burning, don't let them burn

Add water a few tablespoons at a time, and continue to water-fry until the onions until they form a smooth paste with the spices
Simmer & Finish
Add back the chicken and heavy cream to the pot, add water to cover the chicken. Bring to boil and then reduce heat to minimum

Cover the pot with a lid and allow to simmer for at least 30 minutes but the longer the better, many hours if possible

5 minutes before serving add fresh coriander and check seasoning

Serve with your favourite low carb Indian side dish or cauliflower rice
ad.
Notes
Chicken Selection - Chick thigh and drumstick on the bone skin removed will have the best flavour and consistency for a simmering dish like curry, dark meat is the preferred choice but chicken breast could be used
Building the Gravy -See above post for helpful images of the onions and the spices and how they will look throughout the cooking process.
Vegan Option - To make this a keto friendly vegan curry replace chicken with cauliflower, portabello mushroom, beans, or other meat substitute, replace the butter with avocado oil, and the heavy cream with almond milk
See above post for tips and information regarding Indian cooking methodology
Nutrition
Calories:
480
kcal
Carbohydrates:
6.5
g
Protein:
50
g
Fat:
27
g
Sodium:
600
mg
Potassium:
600
mg
Fiber:
1.3
g
Sugar:
1.5
g
Calcium:
60
mg
Net Carbs:
5.2
g
Nutritional information is calculated using the recipe calculator and verified database available from Cronometer. Although every reasonable effort is made to provide accurate information this estimate is provided as courteously and convenience only. To obtain the most accurate representation of the nutritional information in any given recipe, you should calculate the nutritional information with the actual ingredients used in your recipe.
Try the free recipe calculator at Cronometer
Looking for a different low carb recipe?
Something you don't see here or looking for a low carb version of your favourite recipe? Let me know so I can get working on it! Contact me directly or leave a comment!
Take a second to share if you liked this recipe:
Looking for a different recipe?
If you are looking for a recipe for something you don't see here, or would like to see my version of a certain recipe. Please let me know below and I will get working on it!