Low Carb Zucchini "Spaghetti" and Colossal Meatballs in homemade low carb marinara sauce. A take on classic Italian comfort food that will make you feel right at home
11g net carbs!
A perfect pasta recipe for your low carb lifestyle
Disclosure: Some of the links below are affiliate links, meaning, at no additional cost or effort to you, I will earn a small commission if you click through the link and make a purchase.
"I'm excited for big ass meatballs"
These were the first words my girlfriend said to me as I walked into our apartment.
A little caught off guard I nervously asked what she meant. She held up her phone which was open to Cozi the meal planning app we both use, "You put big ass meatballs on the menu for this week, I'm excited for them!"
By this point I swear both of the cats were looking at us like we had two heads. But what they don't know is these giant balls of ground seasoned meat are definitely something to be excited for especially when they are nestled on a bed of homemade low carb marinara sauce and zucchini noodles. 
I mean, Is there anything better than a heaping bowl of Spaghetti and Meatballs swirling around in a mess of melted cheese a tomato sauce just like Momma used to make!?
Ok so my Mom didn't used to make a keto friendly spaghetti and meatballs, (she does nowadays though!) but it is a dish that will forever remind me of my Mother, except with just 11g net carbs per serving, this recipe comes with less guilt. 
(Just kidding Mom!)
One of the traits passed down to me by my Mom is a abnormal love of spaghetti! Spaghetti and meat sauce, spaghetti and meatballs, spaghetti for breakfast, spaghetti from Denny's at 3 am after a night out, it doesn't matter, we just love spaghetti!
If you are reading this and thinking the same thing then from one spaghetti fiend to another I am telling you. This low carb spaghetti and meatballs recipe will satisfy that craving for a big mess of spaghetti that has been lingering in the back of your mind. 
You know, the one trying to tell you it's fine, just give into your cravings instead of trying to manage them.
From the bed of fresh zucchini noodles, to the homemade tomato basil low carb spaghetti sauce, all the way up to the ground beef and Italian sausage meatballs the size of a small child, this low carb family favourite will satisfy your pasta cravings without jeopardizing all that hard work you have put into maintaining your low carb diet.
In fact, this spaghetti and meatballs is just one of many low carb pasta recipes you can enjoy while maintain a low carb or keto lifestyle.
How to make Low Carb Spaghetti & Meatballs in Homemade Marinara
Much like traditional spaghetti and meatballs, this really isn't a complicated dish to prepare. Spaghetti and Meatballs isn't supposed to be difficult. It is simple, home cooked, comfort food, and so is this low carb version.
You have 3 components you need to get together for this dish, and in no particular order either:
Homemade Low Carb Tomato-Basil Pasta Sauce
Gigantic Italian Meatballs
Keto Friendly Pasta Noodles such a zoodles
The wonderful thing about these three components is their versatility. There are endless uses for a low carb marinara sauce beyond this recipe such as pizza and dipping sauces.
Giant Italian meatballs make a great low carb meal prep recipe, pizza topping, or can be used any place you would normally have a meatball.
Low carb pasta noodles make an appearance in all kinds of different pasta dishes you can now use to add variety to your lifestyle. 
So let's get to it. 
How to make Low Carb Tomato-Basil Marinara Sauce
Nothing pairs better with spaghetti and meatballs than a nice homemade Marinara sauce. Unfortunately the flour pasta in a traditional bowl of spaghetti is not the only thing packed with sugary carbs. Many pasta sauces you would purchase at the store, and even some you make at home are packed with unnecessary carbohydrates, so it is best you make your own. 
Making your own low carb Marinara might sound rather intimidating but it could not be more straightforward with a few common ingredients.
All you need is:
Olive Oil
Onion
Garlic
Butter
Tomato Paste
Bay leaf
Basil
Marinara shortcuts:
I'm always in favour of fresh ingredients but dried pantry herbs would will as well. A great shortcut to making delicious Italian pasta sauces is an all in one mix called "
Italian Seasoning
" (hard to argue with that name) you get at most grocery stores for cheap. It contains a mix of dried herbs that are perfect for almost any pasta sauce, red, white, or rose.
Cooking your pasta sauce
After cooking off your onions and garlic until they are translucent, all you really need to do is put everything else in the pot and let it cook until you are ready to use it.
You can also make this a head of time and store it in the fridge. I sometimes make it at the beginning of the week and store it for finishing off quick weeknight meals like, Keto Pizza, Steak Pizziola, anything that requires tomato sauce. 
This recipe yields about 20 oz (almost 3 cups) of sauce per recipe which is 3 meals worth (6 servings) of sauce for the girlfriend and I. 
How many carbs in Low carb Marinara sauce
Per 1 serving (roughly 1/6th of the recipe, 1/2 cup):
CALORIES: 95 | FAT: 7.5g | NET CARBS: 5G | PROTEIN 1.3g
Making Gigantic Low Carb Italian Meatballs
Sitting on top of your spaghetti and low carb marinara is the real show stopper, the center piece of this dish. A giant, or colossal, if you will, Italian meatball just begging to be devoured.
Of course you can make your meatballs whatever size you choose. You don't have to be fun and cool. You can make basic, normal sized meatballs too. I am not here to judge.
Here is what you need to do:
Take all your meatball ingredients and add them to a bowl. Get in there with your hands and make sure everything in combined well before forming your meatballs into shape. Form each meatball to desired size, I made mine quite large, around 6 oz each. Season well with salt and pepper.
Some tips for making low carb meatballs:
Letting your ground meat warm closer to room temperature will keep your fingers from going painfully numb
Using ground beef with a higher fat content will not only make better tasting meatballs, it will help keep the meatballs from falling apart during cooking
You should not need to use any binder to keep these together, but if you do, use some dried Parmesan cheese as a low carb breadcrumb replacement
Fresh is better, but pre-chopped frozen onions and minced garlic are convenient timesavers
Cooking your Giant Italian Meatballs


Heat an oven safe skillet or fry pan over medium-high heat and add a small amount of oil or ghee, the meat will render plenty of it's own fat into the pan.
Add your formed meatballs and fry, rotating every 1-2 minutes until they have developed a nice brown colour.
Cover with foil or an oven safe lid and bake in a 350°F [180°C] oven anywhere from 10 to 20 minutes until cooked through.
To be safe, you should cook ground meats to an internal temperature of 160°F in order to kill any bacteria that may be on the meat.
I pull mine out at an internal temperature of at least 140°F [60°C] or 150°F [65°C] measured with a digital meat thermometer.
Let them stand in the hot skillet, and let the carry over cooking raise the internal temperature to 160°F [70°C]. This should only take a few moments. 
What Type of Spaghetti Noodle is Low Carb?
Unfortunately traditional flour spaghetti noodles are anything but low carb. At 68g net carb per cup, there isn't really a reasonable amount that you could enjoy and still call it a low carb meal. The portion would be so tiny, hardly fitting for the colossal low carb meatball we just crafted.
To go with your giant meatballs and low carb spaghetti sauce, you need a proper low carb noodle! Well did you know that you can make keto friendly spaghetti 'pasta' noodles out of zucchini?!? And did you know that you can do it at home in minutes with no real cooking skills needed!?
I know I really built that up like I was about to let you in on some crazy secret to making zucchini noodles, but all you really need to do is buy any spiralizer. 
If you like pasta, and would also like to cut down on carbs, a spiralizer is a must have cheap yet useful kitchen gadget worth it's weight in cheese (better than gold) if you enjoy having zoodles as a low carb pasta noodle.  
You don't even need to get a super fancy one like I have (it's very handy though). Even a hand held spiralizer will get the job done. It is a very easy skill to learn, and you can spiralize more than just zucchini!
It's a small convenience that really comes in handy when trying to cut carbs, because you have the option to make your own low carb noodles in literally seconds whenever you want to make a pasta dish. 
This is great when you are cooking for the whole family and only want to make only one portion of low carb spaghetti.
Should you cook zucchini noodles?
That is a good question, and my answer is..maybe. 
If you add your raw zoodles to your sauce to cook, all the water will drop from the zucchini, make your sauce very watery, and your zoodles very mushy. So don't do that.
Also don't boil them, zucchini is already full of water that will "boil" and cook the zucchini if heated enough.  
I like to add my zoodles to the bowl raw, then top it with the hot pasta sauce and let it stand for a minute or two. The hot sauce softens the zucchini but doesn't make a watered down mess. They do still have a bit of an al dente feel and zucchini taste to them.
If you don't want that, then I recommend pan frying your zoodles on their own in some olive oil and salt until they are done to your liking before adding them to your plate and topping them with sauce. 
Depends what you are after.
The Carb Option
If you are trying to cut carbs but you are still cooking for the whole family, or maybe you are cooking for a loved one who is, pasta dishes can be a life saver.
You make one sauce like this low carb one, which everyone can enjoy. You make the rest of the family their normal flour pasta, and you make yourself a single serving of zoodles, or cabbage noodles. 
With one simple modification you have a full meal the whole gang can enjoy together. 
Well now that we are talking about the gang, if you would like to get yummy content like this right in your inbox, consider joining our gang!
Other Keto Friendly 'Pasta' Noodles
If you are not a fan of zucchini noodles, you can always swap them out for your favourite low carb pasta noodle such a my favourite Zeroodles.
Or you can go the route of our Low Carb Sour Cream and Onion 'Pasta and enjoy your spaghetti and meatballs over a bed of homemade low carb cabbage noodles. 
That's all she wrote! We have completed all three components to our Zucchini Spaghetti and Meatballs, now all you need to do know is assemble the team. Start with a bed of zoodles, layer on your meatballs and low carb Marinara sauce. 
Garnish with some fresh parsley, Parmesan cheese, grated mozzarella, or my favourite, dried red chili flakes.
I really hope you enjoy this low carb recipe for Spaghetti and Giant Italian meatballs, with a homemade low carb basil marinara sauce.
If you did, please consider sharing it with others who may enjoy it as well!
Macros:
Calories: 600
Fat: 42 g
Net Carbs: 11 g
Protein: 36 g
---
Electrolytes:
Sodium: 700 mg
Potassium: 1100 mg
Magnesium: 77 mg
Calcium: 180 mg
Nutritional values provided are approximate values only intended to give you an idea of how this recipe will fit into your day. Nutritional information may vary depending on many factors such as cooking method, brand, manufacturer, etc. Always check your own nutritional information to ensure accuracy in the information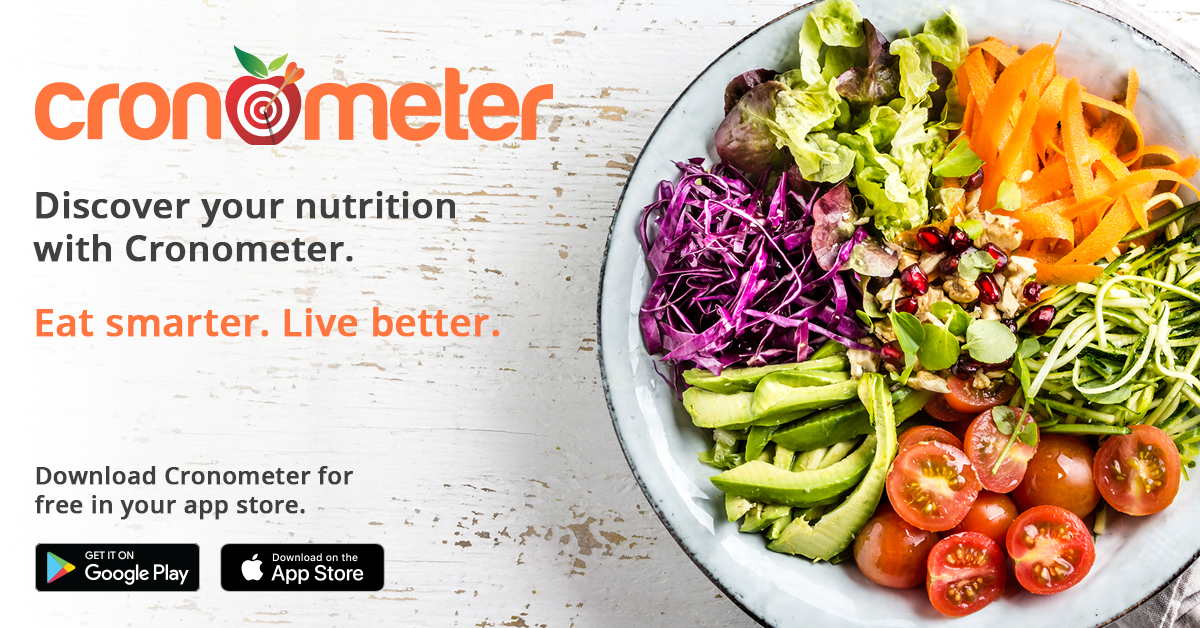 Zucchini Spaghetti and Giant Meatballs in Low Carb Marinara
A recipe for making giant low carb Italian meatballs served on a be of low carb tomato basil marinara and spiralized zucchini noodles.
ad.
Equipment
Mixing bowl

Knife

Cutting board

Oven safe pan, preferably with a lid

Spatula or Tongs

Meat thermometer (optional)
Ingredients
Low Carb Italian Meatballs
1

lb

(450g) Ground beef

8

oz

(230g) Italian sausage

meat only, casing removed

½

cup

(60g) cheese

shredded

1

small

(70g) onion

finely chopped

3

tablespoons

(10g) fresh parsley

chopped

2

cloves

(10g) garlic

finely chopped

Salt & pepper

2

tablespoons

(30g) ghee/butter/oil

for frying
Low Carb Tomato Basil Marinara
2

tablespoons

(30g) olive oil

1

large

(130g) Onion

finely chopped

3

cloves

(15g) garlic

finely chopped

¼

cup

(55g) butter

½

cup

(120g) tomato paste

1

Bay Leaf

3

tablespoons

Fresh Basil

coarsely chopped

1

cup

water

Salt & pepper
Zucchini Spaghetti Noodles
2

large

(700g) zucchini

spiralized
Instructions
Low Carb Tomato Basil Marinara
Heat olive oil in a fry pan or sauce pan over medium heat and saute your garlic an onions until they begin to soften and become translucent

Once onion and garlic have softened add butter and tomato paste and simmer and medium low, stirring occasional until combined well

Add bay leaf, water, and salt and pepper to taste, simmer on low for minimum 20 minutes or until ready to use

Stir in fresh chopped basil and combine before serving
Low Carb Italian Meatballs
Add all ingredients to mixing bowl and using your hands combine well. Churning and mashing the mixture with your fingers until all ingredients are well distributed and the ground meat has been well combined and broken down

Grab a handful (6 oz) of your meatball mixture and form each portion into a ball..like a meatball. Form it like you would a snowball that you want to stay nice a tight as you hurl it at your sister. Season formed meatballs.

Heat oil/ghee in oven safe skillet or fry pan to med-high temperature and fry meatballs rotating every 1-2 minutes until they brown

Place meatballs in a 375°F [190°C] oven for anywhere from 10-20 minutes until internal temperature reads 145°F-150°F [60°C-70°C] on your meat thermometer, or they are visually cooked through

Remove from the oven and let stand in the hot skillet for 5 or more minutes, letting carry over cooking bring the internal temperature to at least 160°F [71°C] at which point tyour low carb meatballs are ready to serve
Zucchini Noodles
Tip and tail your zucchini and depending on the spiralizer you have you may need to cut zucchini into a manageable size. Following the instructions create desired amount of zoodles. I large (350g) zucchini will generally yield 2 servings of pasta noodles

Either fry zoodles in a fry pan with olive oil and salt until desired doneness or add raw zucchini noodles straight to your bowl/plate and let your hot marinara sauce soften them to your liking

Assemble your low carb spaghetti and meatballs and garnish with red chili flakes, fresh basil, fresh parsley, fresh grated cheese, or Parmesan cheese
ad.
Notes
As always, check the post above the recipe for more details and tip on how to make this recipe
Meatball Tips:
Allow you ground meat to come to near room temperature to avoid painfully numb hands
Protein: You can definitely try any ground meats you would like for this recipes
Higher fat content ground beef will help keep the meatballs from falling apart during cooking
You should not need to use any binder to keep these together, but if you do, use some dried Parmesan cheese as a low carb breadcrumb replacement
Fresh is better, but pre-chopped frozen onions and minced garlic are a convenient timesavers
Sauce Tips:
Store leftovers in a sealed container of jar in the fridge
Letting your sauce simmer longer will soften onions and garlic further and allow the flavours to develop
A low carb Spaghetti & Giant Meatballs with Homemade Basil marinara recipe. Just like Momma used to make!
Click To Tweet
Nutrition
Nutritional information is calculated using the recipe calculator and verified database available from Cronometer. Although every reasonable effort is made to provide accurate information this estimate is provided as courteously and convenience only. To obtain the most accurate representation of the nutritional information in any given recipe, you should calculate the nutritional information with the actual ingredients used in your recipe.
Try the free recipe calculator at Cronometer
Looking for a different low carb recipe?
Something you don't see here or looking for a low carb version of your favourite recipe? Let me know so I can get working on it! Contact me directly or leave a comment!
Disclosure: Some of the links above are affiliate links, meaning, at no additional cost or effort to you, I will earn a small commission if you click through the link and make a purchase.
Looking for a different recipe?
If you are looking for a recipe for something you don't see here, or would like to see my version of a certain recipe. Please let me know below and I will get working on it!