A keto friendly mug brownie that cooks in the microwave in 63 seconds that actually tastes like a real brownie! 
 Perfect for a low carber with a sweet tooth
Only 5.3g net carbs!
Disclosure: Some of the links below are affiliate links, meaning, at no additional cost or effort to you, I will earn a small commission if you click through the link and make a purchase.
This keto friendly mug brownie that cooks in 63 seconds is a chocoholics dream. Unlike the low carb mug brownies you may be used to, this one actually tastes like a brownie! It's not dry, it's not dense, it's not bland, it's not bitter. Instead it is soft, rich, and full of warm chocolate goodness.
All that in under 5 minutes start to finish.
Think about that for a second, you can go from, "Hmm I want a brownie" to "Oh wow this is a delicious brownie!" in under 5 minutes!
This brownie recipe is a result of literally years of tweaking and experimenting trying to manage chocolate cravings. As a fellow chocoholic I know that struggling with cravings can make sticking to a keto or low carb lifestyle oh so very difficult. 
When chocolate cravings hit, it is far too easy to walk to the corner store and grab a sugar filled chocolate bar to try and satisfy your sweet tooth. But then you hate yourself, plus you had to leave the house…yuck.
What you need is keto friendly chocolate treat that is just as convenient, if not more convenient than that corner store sugar bomb. Preferably something that you can make in the comfort of your own home.
How to make a Keto Brownie in the Microwave in under 5 minutes
Basic steps:
Step 1. Add ingredients to mug/ramekin.
Step 2. Mix well.
Step 3. Microwave for 63 seconds.
Step 4. Profit. Enjoy your brownie.
This keto brownie recipe is designed with ingredients most low carbers will already have on hand making it easy, quick, and convenient.
The batter consists mainly of almond flour which you can find it at health food stores, low carb grocers, and bulk food stores like
Bulk Barn
for my fellow hosers. You can also get
almond flour online
Almond flour keeps the brownie soft and doesn't add too much of its own flavour. We want this to tastes like a brownie not almonds.
Cocoa? Cocao? Coco? CooCoo?
A good cocoa powder is the key to getting that deep chocolate flavour you want in a keto brownie. But what is the best low carb cocoa powder? Is cocoa powder even keto friendly? Is it pronounced cocoa or cocao?
Unsweetened cocoa powder. Yes. Depends.
Of course check your labels, but most unsweetened cocoa powders are fine in this quantity. Like anything else, unsweetened cocoa powder is keto friendly, if you are consuming it in reasonable quantities, i.e. don't eat a pound of it.
I'm sure that's welcome news if you are currently struggling with a sweet tooth while trying to stick with keto.
Sorry, But this is a Sugar Free Zone
This brownie has no added sugar so why does it taste so damn good!?
It took some experimenting to find a keto friendly sugar substitute that I actually liked, and that I was comfortable consuming.  I almost always use a Monk Fruit-Erythritol blend. I think it has the best flavour, consistency, aftertaste, and can be used in quantities very similar to table sugar.
You can try using other keto friendly sweeteners but you may need to experiment with the amount to get the sweetness right. Oh no poor you, you might have to make this brownie more than once!
Rise my Glorious Creation!
No one wants a flat, dense brownie…that's what cookies are for… Ok that didn't make sense but you were promised a light fluffy, chocolate brownie so how do we make that happen?
For this we need baking powder and an egg. 
The baking powder will create bubbles in the mixture giving you a soft fluffy brownie, and the egg will puff up fast in the microwave and give the brownie some body. Don't worry, this keto brownie does not taste eggy!
This brownie started it's life as a 
60 second keto mug muffin
. I took one bite and thought, adding chocolate would make this into a bomb brownie. It was actually the very first keto friendly item I pinned to
my Pinterest
board.  
Since you brought it up, what a great time for you to pin this for later too, so that when that next chocolate craving strikes, you don't have to try and remember where you read about this amazing chocolate keto mug brownie.
It has come a very long way since then, for starters it is no longer cooks in the microwave for 60 seconds, but 63 seconds. 
In my many years of testing I have found that 63 seconds is the optimal time to cook this specific brownie. However, some microwaves are different. Your optimal cook time might be slightly different. 


But to be honest, unless you completely under cook it, or way way over cook this. You will be just fine somewhere between 60 and 70 seconds
This is very hard to mess up. I have stumbled into my apartment after night out and whipped this together in under 5 minutes. It is always delicious….I think. 
Honestly, there are times when I don't even measure, I just eyeball it with a spoon. It turns out just fine. 
But if you want to take your keto brownie from just fine to "Hot damn are you sure that is low carb?!" then here are some tips for you.
Use a dish at least 3 1/2″ [9 cm] in diameter by 2 1/2 [6.5 cm]" deep or it will make a mess!
You may think a pinch of salt in dessert recipes doesn't actually do anything, but trust me, it makes that chocolate flavour just smack you right in the face. And who doesn't want to be smacked in the face with chocolate goodness?
Make sure you mix this really well and that the consistency of your batter is correct before it goes in the microwave, too liquidy? Add flour, too dry? Add melted butter or sour cream. Don't add water, you need something with fat. 
Check the brownie for doneness and cook more if needed
Not all microwaves are created equal, and honestly sometimes I feel like my microwave is just like "Nah I don't wanna cook that fully today". If you remove the mug brownie and you see there are some liquidy, or uncooked portions. Cook at additional 10 second intervals until cooked through. 
Allow brownie to cool before adding frosting or my personal favourite, peanut butter!
Even though this low carb brownie is only cooking in the microwave for a minute or so, the dish gets freakin hot! Seriously it could burn your fingers so be careful, and let it cool before adding frosting or it will just become a goopy mess
How Many Carbs are in a Keto Mug Brownie?
Macros:
Calories: 430
Fat: 40 g
Net Carbs: 5.3 g
Protein: 13 g
---
Electrolytes:
Sodium: 600 mg
Potassium: 350 mg
Magnesium: 100 mg
Calcium: 200 mg
Approximate macro-nutrient values, nutrition may vary depending on ingredients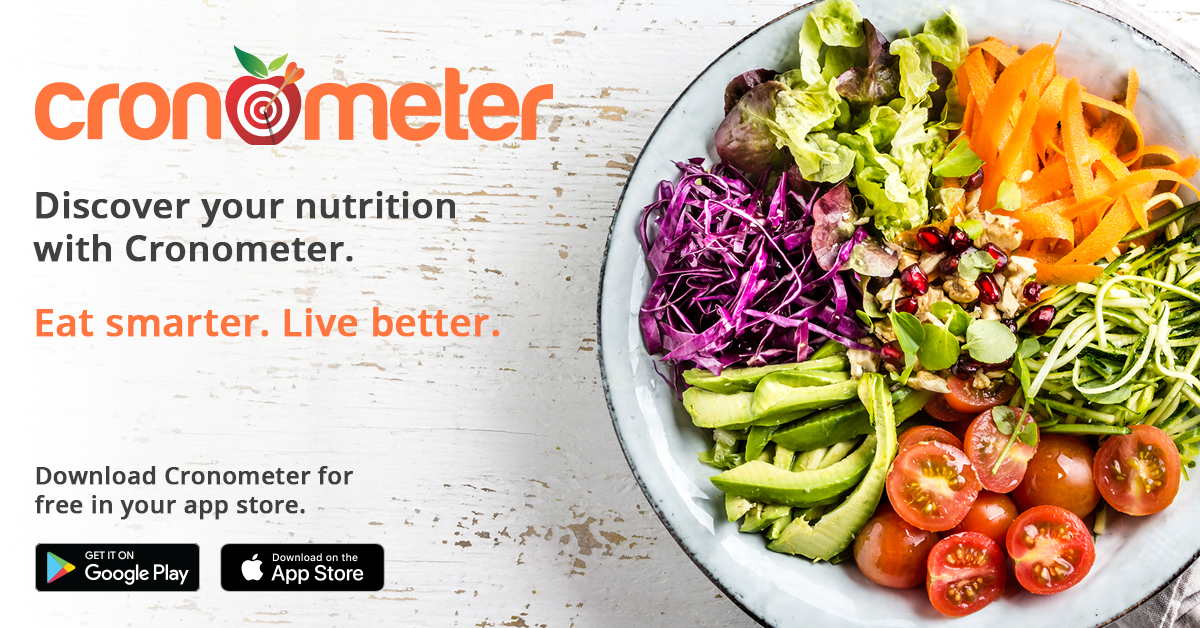 What? You don't need any, this keto mug brownie is start to finish in less than 5 minutes. 
I really hope that you enjoy my recipe for a quick microwave keto mug brownie, and may it fulfill that nagging chocolate craving you have been struggling with. 
Access to these types of quick yet satisfying low carb recipes is crucial part of sticking your low carb lifestyle when things get tough. 


If you can whip up a delicious chocolate keto treat quicker than you can go buy a chocolate bar from the store then you are in pretty good shape (literally!).
The best way to make sure these recipes are always at your finger tips is to join the gang and get yummy stuff delivered right to your inbox!
Next time you are craving chocolate. Forget all the sugary crap, and take care of your sweet tooth with a keto friendly 63 second mug brownie instead.
65 Second Keto microwave Mug Brownie
I recipe for a keto friendly brownie that can cooks in the microwave in 65 seconds and is ready in less than 5 minutes from start to finish
ad.
Equipment
Microwave safe Mug/Bowl/Ramekin (at least 3.5" (9 cm) Dia. and 2.5" (6.5 cm) deep)

Spoon

Measuring spoons
Ingredients
2

tablespoons

(30g) butter

melted

3

tablespoons

(20g) almond flour

2

tablespoons

(10g) unsweetened cocoa powder

1½

tablespoons

(20g) Monk fruit-Erythritol Sweetener

¼

teaspoon

(1g) vanilla extract

½

teaspoon

(2.5g) baking powder

1

large

egg

1

pinch

salt
Instructions
In a microwave safe mug/bowl/ramekin
Melt butter in microwave for 20-30 seconds

Add remaining ingredients and using a spoon or whisk to mix well into a smooth batter

Microwave for 65 seconds. Careful the dish gets hot!

Enjoy with low carb whipped cream, frosting, peanut butter, or just on its own!
ad.
Nutrition
Nutritional information is calculated using the recipe calculator and verified database available from Cronometer. Although every reasonable effort is made to provide accurate information this estimate is provided as courteously and convenience only. To obtain the most accurate representation of the nutritional information in any given recipe, you should calculate the nutritional information with the actual ingredients used in your recipe.
Try the free recipe calculator at Cronometer
Looking for a different low carb recipe?
Something you don't see here or looking for a low carb version of your favourite recipe? Let me know so I can get working on it! Contact me directly or leave a comment!
Enjoy your keto chocolate treat!
Take a second to share if you liked this recipe:
Looking for a different recipe?
If you are looking for a recipe for something you don't see here, or would like to see my version of a certain recipe. Please contact me and let me know so I can get working on it!