3 Reasons Why Cronometer is the Best Tracker to Manage Your Keto Diet
These days there are so many different food and fitness trackers available with so many fancy features, it can be hard to tell which ones are actually helpful, and which ones are all flash and no substance.
Disclosure: Some of the links below are affiliate links, meaning, at no additional cost or effort to you, I will earn a small commission if you click through the link and make a purchase.
After 10 years of using sub par food trackers with disappointing results, I was recommended Cronometer to help me lose weight on a keto diet. 
Cronometer is a comprehensive, all business, food, nutrient, fitness, and recipe tracker that you can use on desktop or through their mobile app, and offers both free and premium memberships.
Here are 3 reasons why I gave up my old food tracker after almost 10 years in favour of Cronometer, and why it is the best choice for you to use to manage your low carb or keto diet.
1. Cronometer only uses verified information from trusted data sources
While many popular food trackers allow you to search through user generated entries, (many of which are wrong or entered incorrectly), Cronometer uses data you can rely on.
Cronometer makes sure that the nutritional information you are using in your daily tracker is accurate and verified so there are no surprises that can derail your weight loss journey. 
Instead of the hodge-podge of half correct user generated entries, Cronometer pulls its nutritional information only from verified, trusted, and complete databases.
While some may view this as a downside, you should be looking at it as a positive. What good are the entries if they are wrong and misleading?
Cronometer does allow you to submit your own entries for personal use, or you can submit entries to the Cronometer team which will verify it for correctness before entering it into their database.
With Cronometer you can be sure that your daily intake is being tracked accurately with trusted data, so you can focus on your results. 
2. Cronometer Accurately Tracks Net Carbohydrates
While some other popular food trackers have complicated work arounds to calculate net carbs, (the type of non-fiber carbohydrate most people track when following a keto diet) Cronometer has that feature and more built in.
You can even track total carb, net carbs, and sugar alcohols separately depending on your own personal needs. Coupled with the verified data from above, you can be sure that you are staying within your carb budget for the day and not having too many net carbs.
Cronometer allows you to specifically formulate how you want net carbs calculated based on why you are following a keto diet, based on what you are comfortable consuming.
Don't want to include sugar alcohols or allulose? No problem. Maybe you're diabetic, or are trying to avoid consuming certain ingredients, Cronometer gives you the control you need to reach your goals.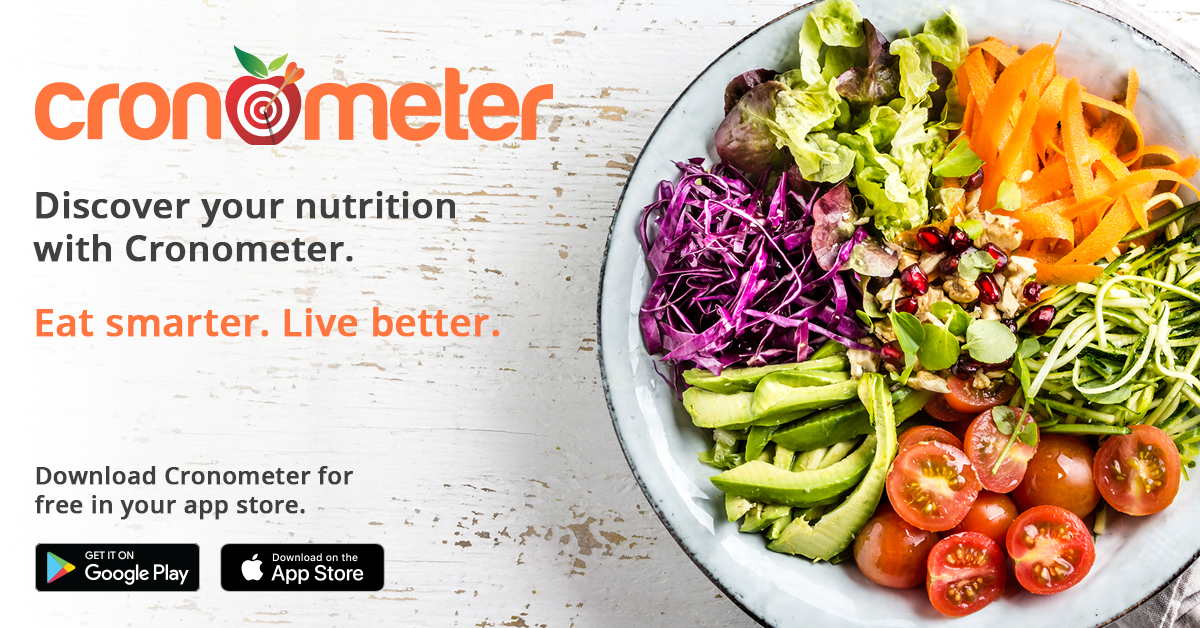 3. Cronometer has a Comprehensive, Easy to use, and Powerful Recipe Calculator
When you are embarking on a new way of eating, especially one that is against the mainstream like keto, you will be making and cooking a lot of the food yourself.
(So make sure you check out all the wonderful keto recipes on this site!)
This means that some of those verified databases won't have all the crazy low carb concoctions you are coming up with to feed yourself, already entered and ready to go.
Luckily, Cronometer has a very easy to use and powerful recipe calculator available for free.
Simply enter the ingredients and amount you used in the recipe, add the amount of servings it makes, and you can get full nutritional data for any recipe you create, or dig up from an old family cookbook. 
This entry is then conveniently included as a part of your own searchable database of foods which you can modify down the road, or use as an entry again when you make that same meal for yourself. 
You can also print or export these recipes to share or use as a recipe card to follow in the kitchen. 
No more guessing, just trusted accurate data to help you succeed on your weight loss journey.
4. *BONUS* Cronometer can Easily Connect to Smart Scales and Fitness Trackers
Cronometer offers simple integration between devices and other apps like Smart scales, Fitbits, and other tracker type devices. 
By connecting your account to other services like Google fit, Fitbit, or Apple health, Cronometer is able to track your daily activity, as well as chart any progress made toward your weight loss goal.
Connecting to these services in turn connects Cronometer to any devices you have setup through these third party devices such as smart scales. 
For instance, my Fitbit and Google fit are connected to my Renpho smart scale. 
So every time I step on my scale, it logs my current weight, which is then sent to Cronometer which displays that data point as a graph showing how my weight is trending over time.
This helpful and handy feature will keep you on track and focused on your progress. 
Whether you are trying to navigate your new method of keto eating, or you are a seasoned keto-er looking for a better food tracker to manage your diet, I hope you can now see what Cronometer is the all in one, food, nutrient, fitness, and recipe tracker you need.